What is Acupuncture? Acupuncture is an ancient system of healing developed in China over the last several thousand years. It restores and maintains health by the gentle insertion of small, very fine, sterile needles into the body's natural energy channels (called meridians) located just under the surface of the skin.
How does Acupuncture work? Early Chinese physicians discovered an energy network of 12 major maridians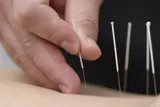 traversing just under the skin. These meridians communicate with the internal structures and organs through over 1000 Acupoints on the body. The natural energy that heals the body call Qi (pronounced Chi) flows through the meridians and Acupoints much like electricity flows through a wiring system. Any disruption or blockage of Qi can throw the whole system off balance and cause many symptoms including pain. The practioner inserts needles into specific points to restore the natural flow of Qi, there by alleviating pain and restoring the body's natural balance.
Conditions treated with Acupuncture: Acupuncture can be effective in helping a wide variety of health conditions. The following are some of the conditions that have responded favorably to acupuncture:
-Pain Management including: Headaches, Neck and Shoulder pain, Low back pain
-Carpal Tunnel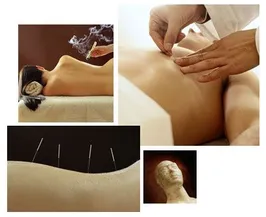 -Asthma
-Anxiety and Stress
-Nausea related to chemotherapy
-Fertility Issues
-Gastrointestinal Problems
-Weight Control
-Many More!
Meet the Doctor
Dr. Christopher Eichten received his Chiropractic Doctorate from Northwestern Health Sciences University (NWHSU) in Bloomington, MN. He was also trained in Acupuncture at NWHSU and is a Certified Acupuncturist in the State of Minnesota.
If you are interested in learning more about how acupuncture may help you, schedule an appointment today at 507-532-7458 or toll free at 866-532-7458.